Organizing Seminars At Selected World Trade Centers To Showcase Your Company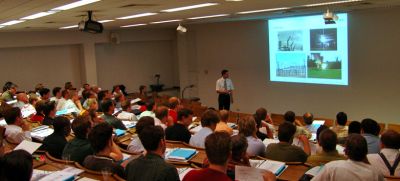 If you have a product or service which could be of interest to a significant number of the corporate members of a single World Trade Center, then we would consider, as we have for other clients, arranging for you to make educational presentations at selected World Trade Centers. By providing educational content to the member companies, you can position your company as the expert provider and grow your customer base rapidly and efficiently.

If it makes sense, we will work with you to design a program that will achieve maximum impact. We can beta test the program in a small geographic area, refine it, and then expand the scope.


Learn More About How WTP Can Help Your Company

WTC, World Trade Center, and MAP Logo are all registered trademarks of the World Trade Centers Association, Inc.